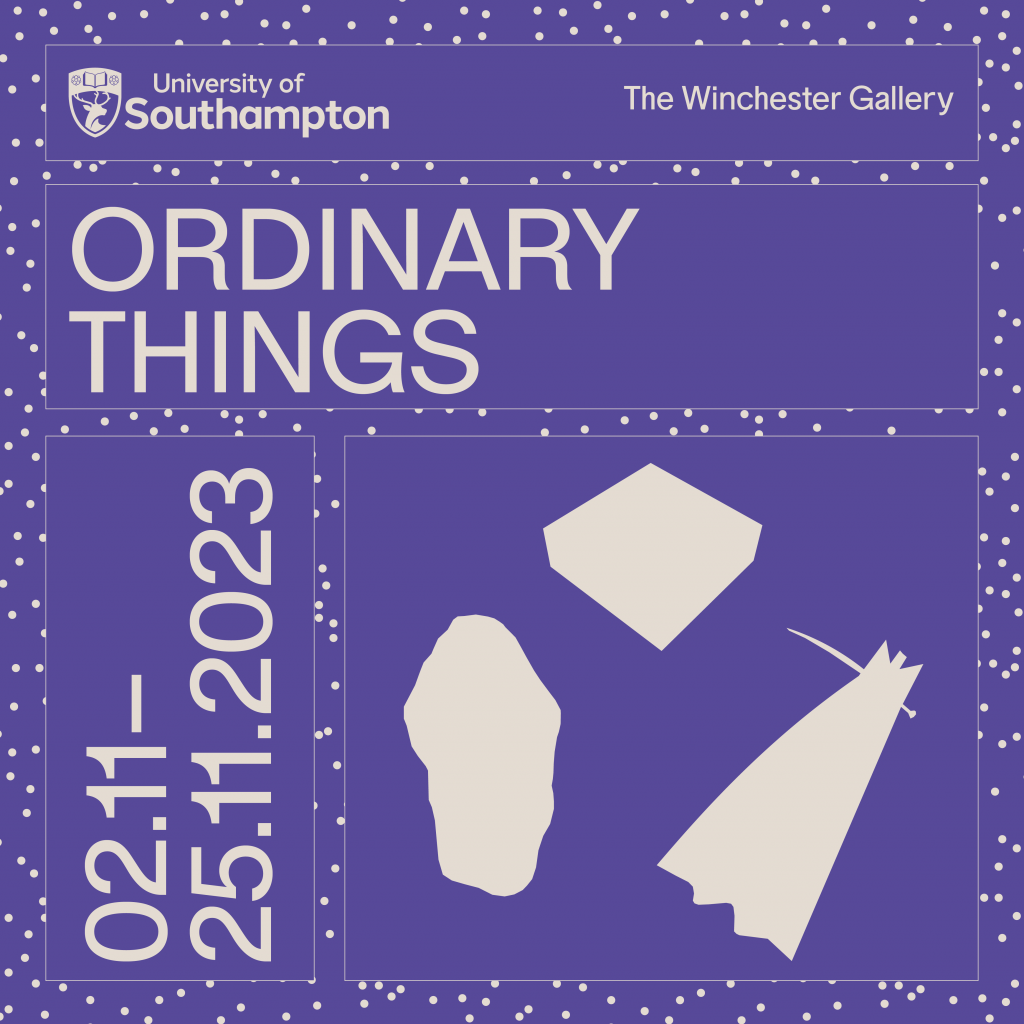 Exhibition
The Winchester Gallery
Ordinary Things
2nd—25th November 2023
12:00—18:00
The Winchester Gallery
More than a century ago, Marcel Duchamp celebrated ordinary objects by putting them on pedestals in galleries. His playful engagement with the 'museum effect' — the extraordinary attention we're expected to pay any object placed in an art gallery — suggested that art is an act of heightened awareness. In 'Ordinary Things', twenty-six artists at WSA transform everyday objects into complex meditations on what it means to be in the world.
Participating artists: Danny Aldred, Alexandra (Sasha) Anikina, Daniel Ashton, Andrew Brook, J. R. Carpenter, Stephen Cornford, Ian Dawson, Megen de Bruin-Molé, Francis Gene-Rowe, Dave Gibbons, Seth Giddings, John Gillett, Jacob Hall, Daniel Hobson, Gordon Hon, Christina Mamakos, Clio Padovani, Kwame Phillips, Adam Procter, Andrew Reaney, Sara Roberts, Steven Sanderson, Amy Scott-Pillow, Julian Stadon, Nick Stewart, and Kai Syng Tan.
'Ordinary Things' is curated by Louise Siddons, Professor of Visual Politics and Head of the Department of Art & Media Technology.
Tue—Fri, 12:00—18:00
Sat, 12:00—16:00
02.11.23—25.11.23